Huawei Enterprise Gold Partner
IGMAKO Smart Solutions is the only Huawei Gold Partner in the Adriatic Region. This certificate is the highest level of Tier 2 partnership.
Huawei partnership programme is an open and collaborative ecosystem founded on shared success to provide the best products, services, and solutions to customers. Solution partners are key members of the ecosystem and are also critical to the strategy of business-driven ICT infrastructure (BDII).
IGMAKO Smart Solutions in partnership with the Huawei's global technical experts and lab resources effectively support solution in building innovative and valuable business solutions for customers in various industries.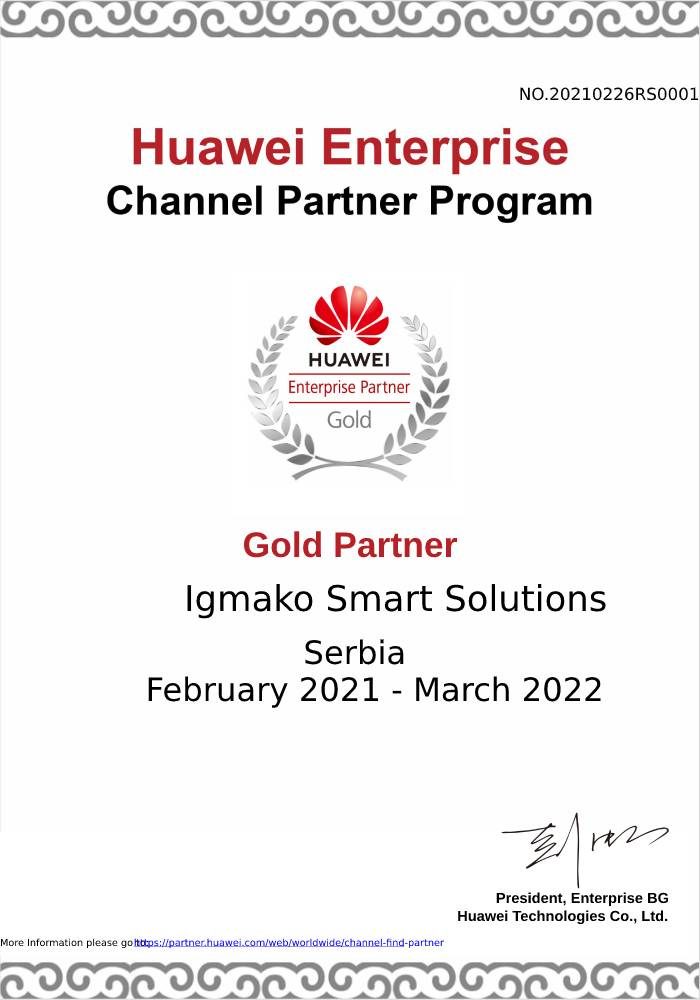 IGMAKO Smart Solutions is also a Huawei service partner specialised for Data Communication, Enterprise IT and Transmission and Access.